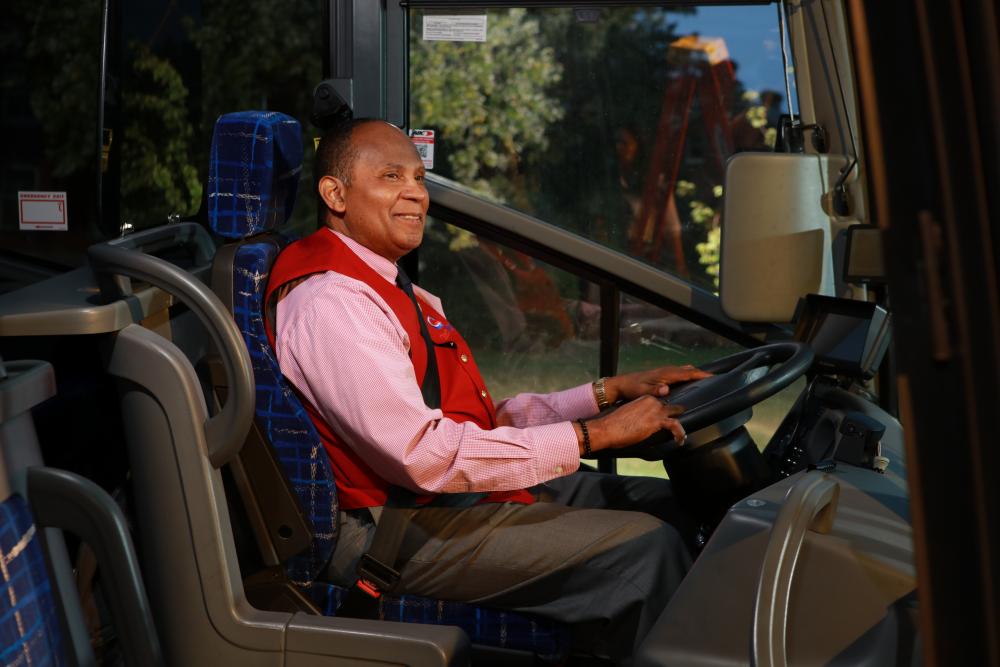 As a leader in bus transportation services in North America, Coach USA and our associated companies are always on the look out for highly qualified candidates.
Typical positions for Coach USA jobs we're on the lookout for include bus drivers, mechanics, cleaners, dispatchers, field supervisors, office staff (clerical, reception, accounting, human resource, payroll, customer service), and management positions.
Our certified training programs ensure that each of our employees have the confidence and skills needed to offer the best service for our customers.
For those looking for bus driver jobs, we provide rewarding benefits such as sign-on bonuses, competitive salaries, referral programs and more.
Our GreenRoad system assists in reducing fuel consumption and carbon emissions, and provides feedback to bus drivers on their driving style, to reduce our environmental impact as well as nurture success in their bus driver career.
Learn more about our GreenRoad system and our Green Driver incentive program.
Job opportunities are also available in Canada and can be found at www.coachcanada.jobs. Please note that only applicants legally able to work in Canada will be considered for employment.
IDENTIFY GENUINE JOB OFFERS
Even before you join Coach USA, we keep your best interests in mind. We would like you to be aware of the unscrupulous individuals that are fraudulently enticing job seekers by promising them work-from- home opportunities at Coach USA.  At Coach USA, we would never provide an employment offer without an interview nor would we request job seekers to complete documents containing their personal information via email.  Should you receive a communication that is questionable, please contact us directly at questions@coachusa.com.   
Click here for the machine-readable files that are made available in response to the federal Transparency in Coverage Rule and includes negotiated service rates and out-of-network allowed amounts between health plans and healthcare providers. The machine-readable files are formatted to allow researchers, regulators, and application developers to access and analyze data more easily.