Charter Bus

Benefits for

Schools
Private charter bus rentals from Coach USA are the safe, reliable way to travel with a school group. College teams, theatre groups, school bands and other student groups can enjoy the many benefits of charter bus transportation. Take your class to a museum or give your team a leg up with a comfortable bus ride to the game. Our buses are a great way to travel with a group to a school faculty meeting, too. Or, plan a group college tour and prepare your students for the future.
We offer flexible pickup and drop-off options to make bus travel more convenient. Another great benefit of bus transportation is that everyone can easily stay together and stay coordinated. Using public transportation or ride sharing for a group of students is challenging. Coach USA charter buses make it easy to arrive on time without worrying about arranging meeting places or getting lost.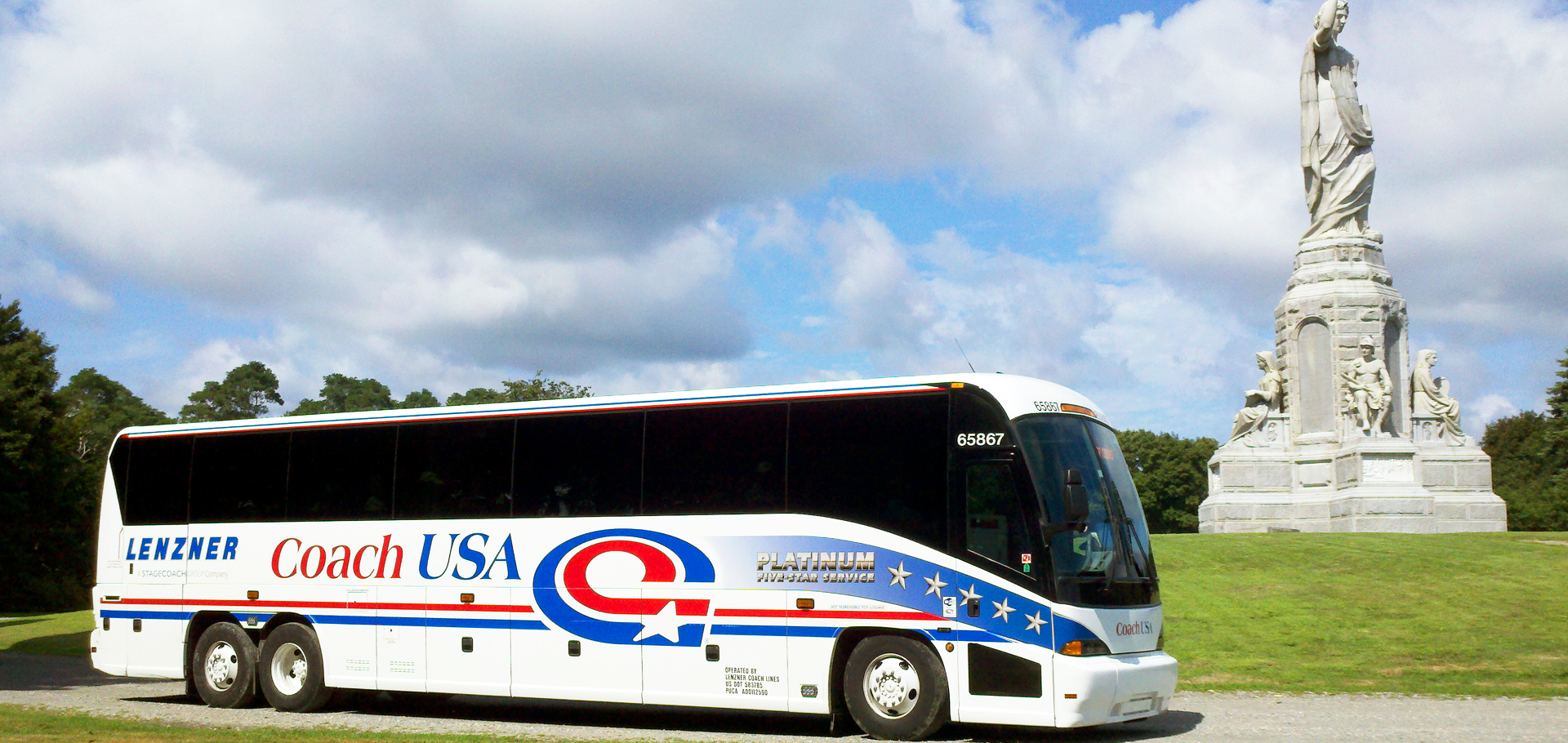 School field trips are better with the comfortable, spacey seating on Coach USA buses. Elementary, high school and college students can enjoy the modern amenities they're used to—climate control, wifi, power outlets—while traveling on our buses. Guests can watch entertainment on TV screens or simply enjoy the view.
Soft, reclining seats are perfect for relaxing, studying or napping on the bus. With lots of room for elbows and legs, your group will be comfortable on short and long trips. Many Coach USA buses have accessibility features for wheelchairs and other needs upon request. Clean bathrooms are also available for your group's convenience.
Take the stress out of planning group transportation and let the professionals at Coach USA handle the details.
Safe

School

Charter

Bus

Travel
Coach USA is your friendly support team when booking charter bus rentals for schools and colleges. We're on call to answer your questions, address your concerns and help with trip planning whenever you need. Just tell us your preferences and we'll handle the details. We'll tailor charter transportation to your requests to give your group of students the best experience possible.
Our top priorities are safety and convenience. We work hard to make sure that every part of traveling to and from your destination runs smoothly. Coach USA bus drivers are CDL-licensed and prepared to handle varying road conditions, keeping you on schedule and safe on the road. Drivers are also available for easy communication if you need to make changes to your school group's itinerary or other trip details.
24/7 phone support is also available from our team of representatives. They're happy to help you from the time you book until your group returns home. Staying coordinated, on schedule and stress-free is easy with a charter bus rental from Coach USA.
Call Today to Book Your

School Bus Rental
School field trips, college athletic events, theatre groups, bands and many other student groups can experience better bus travel with private charter rentals from Coach USA. Our fleet of buses includes modern amenities and large, comfortable seats. We're ready for short or long trips with groups of any size. Safety, convenience and professionalism make our buses the best choice for school transportation. Call today to start planning a fun, educational and exciting bus trip for your school or college group.
Not what you're looking for? Try our other Event Charter Services