Charter Bus Atlanta, Tennessee and Alabama.
Choose American Coach Lines when chartering a bus to Atlanta, Alabama, and Tennessee. Our premier transportation service offers a variety of charter buses for you and your group to choose from. With a combination of over 60 deluxe full size charter buses and charter minibuses, there is no group too big or small for us to accommodate.
When traveling through Atlanta, Tennessee or Alabama for the first time, it's helpful to have an experienced friendly face by your side. We are proud to say that we have a team of expert professional motorcoach drivers that are adept at driving through the streets of Atlanta, Tennessee and Alabama. Our main priority is to get your group to your destination safely. All you have to do is tell us where you want to go, and we'll take the wheel from there.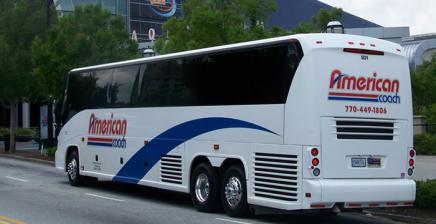 Customize Your Charter Bus Itinerary
We are able to custom tailor plans to fit the needs of any groups. Whether you're looking to charter your athletic team, your school, or any other special event, choose American Coach Lines bus service. Charter a bus in Atlanta, Alabama or Tennessee and have your trip tailored to your needs.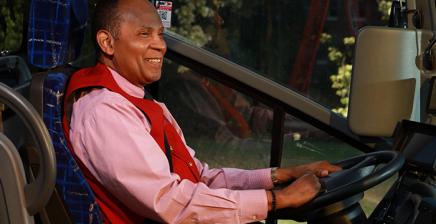 Eco-Friendly Transportation
Reduce your carbon footprint when chartering a bus. We are proud to say that our charter buses use 8.7% less energy per mile than cars. That way, you can enjoy your trip to Atlanta, Alabama, and Tennessee while doing your part for the environment. Choose the eco-friendly options when you choose American Coach Lines.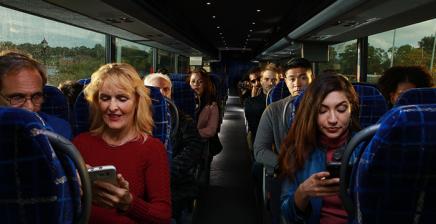 Affordable & Convenient Bus Travel
Costs can definitely add up when traveling in groups. Luckily, chartering a bus is one of the most economical ways to travel through Alabama, Tennessee and Atlanta. We take care of the driving so you can focus on enjoying your trip. When you plan your trip, plan with American Coach Lines.
Passenger Safety is our #1 Mission
Each of our charter buses are designed with both your group's comfort and safety in mind. Whether you're on a charter bus Atlanta, Alabama, or Tennessee, you will be in the safe hands of our professional trained bus drivers. Rest assured knowing we are dedicated to getting our passengers to their destination safely and timely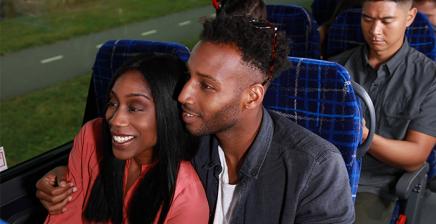 Travel Comfortably
Our charter buses offer a life of luxury as you travel through cities. Sit back and enjoy our comfortable reclining seats and complimentary Wi-Fi while en route to your destination.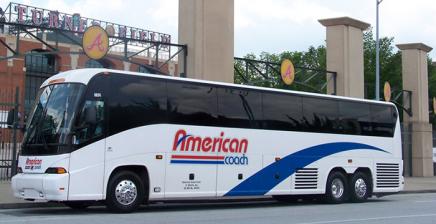 Need ideas on where to visit with your group? Chartering a bus from Atlanta, Alabama and Tennessee offers a variety of great destinations for your group to check out.  Our friendly sales staff can recommend attractions for your group across the US or close to home in Atlanta. You will be able to eliminate the stress of planning your next trip and travel without worry.